2023-04-26 - European Tour finished!
     We finished our European Tour this weekend by two shows in Italy, where Symphonity played for the first time ever. Shows in San Dona (almost sold out) and Milano (SOLD OUT) were absolute blast and made the end of the tour incredible. Thank you all for coming! We had great time with you!


2022-11-28 - EUROPEAN TOUR 2023
     We are excited to announce our European Tour 2023 supporting Rhapsody Of Fire and performing our new album Marco Polo: The Metal Soundtrack!
Grab your tickets now on www.rhapsodyoffire.com.

01/04/23 GER Munich, Backstage Halle
04/04/23 GER Siegburg, Kubana Live Club
05/04/23 GER Osnabruk, Bastard Club
06/04/23 GER Leipzig, Hellraiser
07/04/23 NL Hoogveen, Het Podium
08/04/23 GER Weinheim, Café Central
09/04/23 NL The Hague, Musicon
12/04/23 NO Oslo, John Dee
13/04/23 SWE Stockholm, Fryshuset Klubben
15/04/23 DK Roskilde, Gimle
16/04/23 GER Hamburg, Logo Musik & Bier
19/04/23 PL Warsaw, Proxima
20/04/23 AT Vienna, Viper Room
21/04/23 CZ Zlín, Masters of Rock Café
22/04/23 IT San Dona, Revolver
23/04/23 IT Milano, Legend Club


2022-07-24 - Interview with Libor in Hungarian Hammer World Magazine No. 346 – 2022/7-8
2022-07-11 - Interview with Mayo in German Break Out Magazine Juli-August 2022
2022-07-10 - Interview with Johannes in Spanish La Heavy Magazine June 2022
2022-07-07 - Interview with Libor in a UK's Fireworks Magazine #99 Jul-Sep 2022
2022-07-05 - Interview with Tom and Libor in a RockHard Italia 221 June 2022
2022-06-17 - Interview with Tom and Libor in a German Hardline Magazine 54/2022
2022-06-14 - Power Metal Quest Fest 2022
     We are very proud to announce that we will be headlining this year´s Power Metal Quest Fest in Birmingham!


2022-06-03 - Interview with Libor in a Spanish This Is Rock Magazine 06/2022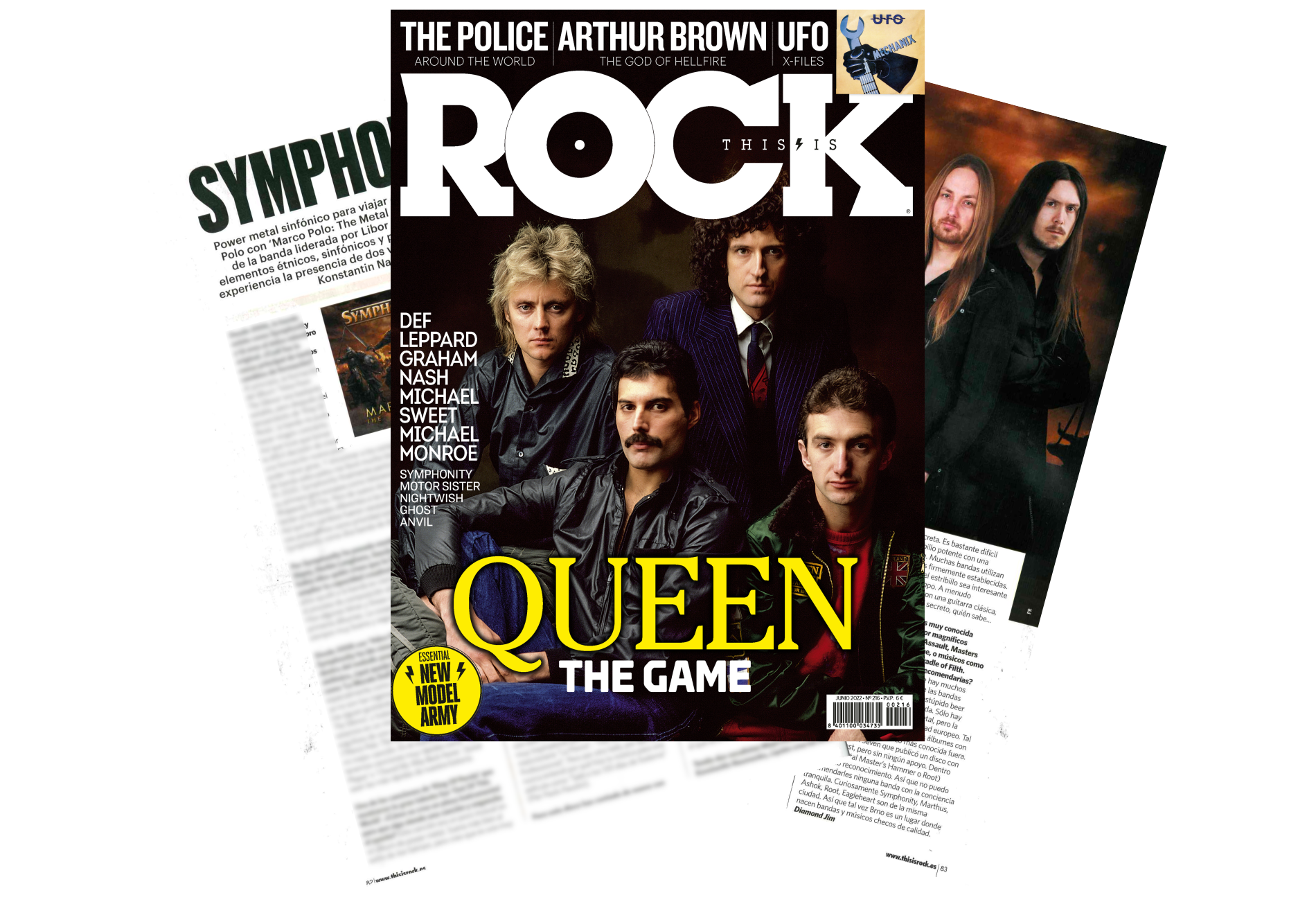 2022-06-02 - Interview with Mayo in a Danish Metalized Magazine 06/2022
2022-05-25 - Interview with Libor in Aardschok Magazine 06/2022
2022-05-21 - An exclusive interview for YOUNG GUITAR website.
     Libor Křivák (SYMPHONITY) as the first Czech guitarist gave an extensive exclusive interview for the renowned Japanese guitar magazine YOUNG GUITAR. He talked about brand new album MARCO POLO:THE METAL SOUNDTRACK, which has just been released and also about his guitars, equipment, recordings and complete history of the band.


2022-05-19 - Interview with Johannes in Sweden Rock Magazine 05/2022
2022-05-18 - Interview with Tomas in Powerplay Magazine 252 June 2022